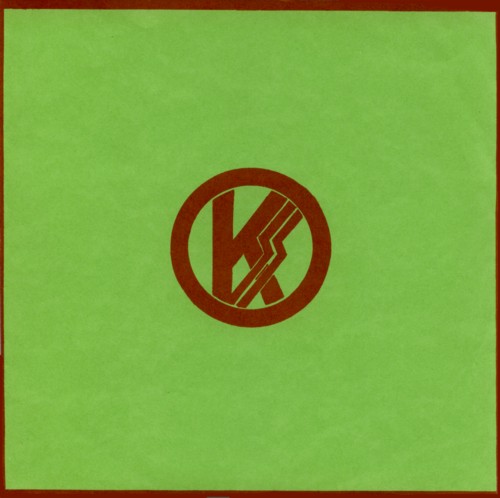 Afin qu'on ne m'accuse pas d'être mauvaise langue et qu'on prétende pas que je mésestime la scène française, j'ai cherché dans mes cartons et j'ai trouvé un groupe français qui peut éventuellement prétendre avoir fait du hardcore en 83. Mais c'est le seul. Et n'allez pas croire qu'en disant cela, j'affirme que la scène française n'était pas digne d'intéret, mais ça c'est une autre histoire et vous m'empêcherez pas de penser que les français avaient quand même une guerre de retard (et qu'ils l'ont toujours pas rattrappé).
SS KIDS, c'est donc ce que j'ai trouvé qui se rapprochait le plus de la scène hardcore de l'époque, et encore il faut pas être trop regardant. Disons qu'on sent plus l'influence punk's not dead que Minor threat. Encore une fois, c'est pas un critère de qualité, juste un constat.
Donc SS KIDS sont originaires de Dunkerque. Je ne sais pas si la proximité de l'angleterre a pu les influencer mais je pense que si et quand je parle de punk's not dead, je pense que les SS kids ont été plus sensibles à Crass et Chaos uk qu'à Exploited. Ce ep est sorti en autoproduction. Le son est correct pour un groupe français de l'époque et la pochette vraiment magnifique (il faut la voir dépliée). Le nom est superbe. Je sais pas exactement ce qu'il signifie mais du fond de ma campagne je le trouvais fantastique sans en avoir jamais entendu une seule note. Mais apparemment, le groupe s'en est lassé puisqu'il changé ensuite pour Human being. Sous ce nom là ils ont participé à 1984 the first. Le morceau qu'on y trouve est dans la lignée du 45 mais c'est après que ça se dégrade. Quoique, il est pas si mal le ep sorti sur new wave. Mais plus rien à voir avec le punk anglais ou avec le hardcore. C'est plus orienté dub, post punk et je ne sais quoi! En tous cas, c'était très décevant pour moi à l'époque. Le morceau sur la compile
Single ticket to paradise
est aussi dans la lignée du ep, en plus je m'en foutiste.
Pas d'info et comme d'hab' un post sur
7inchpunk
SS KIDS ep83