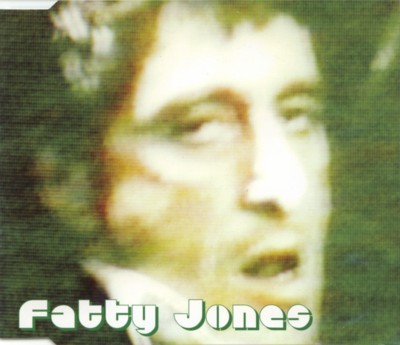 Il m'aura pas fallu longtemps entre le moment où on a parlé de ce mini Cd de Fatty jones et le jour, c'est à dire aujourd'hui où je vous le propose en téléchargement gratuit de qualité supérieur sur Pay No More Than. Comme si j'attendais que ça d'en parler. Faut dire que tout ce qui peut concerner Leatherface.... Il y a pas qu'eux, je fais pas non plus une fixation sur ce groupe. Je suis pas comme ce type dont on m'a parlé l'autre jour et qui n'achète que des disques de Led Zep, et pas en petite quantité, puisqu'apparement le facteur lui en apporterait quasiment un paquet tous les jours. Déjà par rapport à Leatherface, je pense que ça soit possible. Il y a pas autant de disques qui sont sorti et à part un ou deux, il doit pas m'en manquer beaucoup. Mais qu'est ce que je donnerai pas pour les avoir?
Fatty jones
, même si c'est affilié à Leatherface par le guitariste Dickie Hammond, ça a plus à voir en fait avec
HDQ
dont on retrouve ici le chanteur Golly. Musicalement même, c'est très proche d'HDQ. Pas trop de la dernière période un peu trop pop à mon gout, ni de la
première
beaucoup plus roots, mais plutôt de la période intermédiaire, celle où HDQ excellait et dont pas mal de groupe anglais ont repris la formule. Par rapport à l'album qu'ils ont sorti l'année suivante sous le nom de The jones, je trouve que ce maxi est beaucoup plus digeste. J'ai toujours trouvé que sur l'album la production était trop léchée et que le chanteur la ramenait trop. Ca donne un résultat insupportable à la longue.
Parmi les disque de la famille Leatherface qu'il me manque, il y a le
Ep de Stokoe
qu'on doit surement pouvoir rapprocher de Fatty jones puisqu'encore une fois, on y retrouve le guitariste et le chanteur d'HDQ. Bizarrement ce disque est sorti un an avant The jones et le groupe s'est reformé 10 ans après mais avec une chanteuse. Le résultat est plus qu'intéressant.
Petite question que je me posais, qui est ce gros Jones? D'après la pochette du disque, il y aurait pas un rapport avec l'un des guitaristes de Kraut?
FATTY JONES Cd 99
(3 mp3 en 320kbps + pochette recto/verso = 21,7MB)