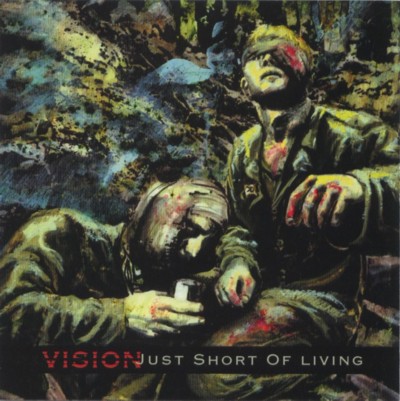 Je ne sais pas si vous avez remarqué, mais ça fait plus d'un mois que je n'ai pas parlé d'un groupe américain sur PNMT, 12 posts en tout. Incroyable, comme quoi on peut très bien s'en passer de ces américains, et sans même y faire attention. Ça s'est fait naturellement et je peux vous dire que dans les disques et les cassettes (vous aimez ça les K7, hein?) prévus par la suite, il y a pas grand chose d'américain.
Donc naturellement, j'aurais pu continuer comme ça en Europe. J'avais prévu de faire une série avec des groupes à chanteuse dont la plupart étaient européens. Mais pour mon plus grand malheur, je l'ai fait en collaboration avec le gazier de JoliCoeur et c'est vraiment un baltringue. Il prend un retard pas possible. Tous mes posts sont prêts et je fais du remplissage en l'attendant mais ça commence à me saouler. Plus jamais je m'associe avec ce mec!
Quand je dis que je fais du remplissage, c'est peut être un peu exagéré, disons que je suis un peu pris à la gorge, il faut que je numérise des disques à la dernière minute alors que j'ai toute une série prête à poster (on a le droit de rêver...). Bref, en attendant, je parle quand même de disques que j'aime bien et ce disque de Vision, je l'aime bien. Et lui aussi, apparemment il m'aime bien. Je ne sais pas pourquoi, il était là sur mon bureau depuis tellement de temps que j'étais incapable de me rappeler les circonstances qui m'avaient fait le poser là. Mais tous les jours je le voyais, posé entre le clavier et l'écran, endroit improbable où je range jamais rien et certainement pas des disques. Et tous les jours je le voyais et jamais je me suis dit, il faut que je le range, non jamais! Comme quoi, il faut bien admettre que rien n'est le fruit du hasard voir même que tout ce qu'on fait est d'inspiration divine. Non, je déconne, allez pas me prendre pour un taré de mystique. Je suis quelqu'un d'extrêmement désordonné et c'est pas du tout mon genre de trouver des excuses à la con à ce que je fais ou à ce qui m'arrive.
Bon
Vision
... ça a été un de mes gros coup de coeur à la fin des années 80 avec l'album
In the blink of an eye
(pas trouvé sur le net, va falloir que je m'y atèle). Maintenant c'est un disque qui peut peut être paraître banal mais je vous jure qu'il avait quelque chose de totalement innovant quand il est sorti. Surtout au niveau du son qui en était presque dérangeant. C'est d'ailleurs sûrement ça qui m'a fait aimer à ce point là. Ensuite j'ai entendu le morceau sur la compile
East meets west
, et après ça, j'ai bien cru que
Vision
était mort et enterré. Jusqu'à leur retour (puisque parait il, ils n'ont jamais splitté) à la fin des années 90.
Et là, sur une interview (que je tente en vain de retrouver), j'ai lu qu'un album était sorti au début des années 90 mais que même le chanteur de Vision ne l'avait pas. Cet album en question était sorti sur un label pas du tout spécialisé de le punk hardcore, et la distribution s'était super mal faite. Il fallait que je me fasse une raison, même si les mecs de Vision n'avait pas ce cd, comment moi un pauvre petit fan du fin fond de la bourgogne, j'allais pouvoir le dégoter? Bin tout simplement parce que ce disque a été réédité au début des années 2000. Bon, je vous le concède, on en a pas beaucoup entendu parler. Alors soit le nouveau label est aussi branleur que l'ancien, soit le groupe n'avait pas spécialement envie qu'on parle de cet album assez différent de ce qu'ils ont fait à coté. A mon avis, il y a pas de quoi en avoir honte, ça n'a rien à voir par exemple avec le
Into the unknown
de Bad religion. Bien sûr, on entends que le groupe a voulu évoluer musicalement mais c'est plutôt du coté du métal qu'il s'est orienté. Pas le truc viril à Biohazard mais plutôt un mix entre le
Prong
de l'époque et les débuts de
Cro-mags
, avec la touche Vision/NYHC/SXE bien sûr! Pour moi, c'est du bon comme tout ce qu'a fait Vision, qu'on ne viennent pas me dire le contraire!
Sur cette réédition on peut trouver à la fin le tout premier Ep de Vision. Je l'ai pas mis parce que je me suis dit que j'allais sans doute en parler une autre fois avec un rip vinyle et des scans des pochette. Qu'est ce que vous en disez?
VISION Just short of living Cd 92
(11 mp3 en 320kbps + pochette recto/verso = 95MB)