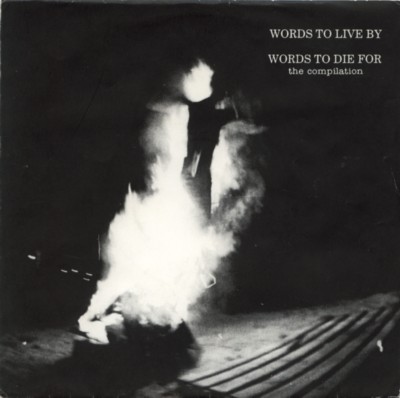 Désolé, la dernière fois, je me suis vraiment foutu de votre gueule!! Faire passer la compile
Murders
pour une compile Straight edge alors que c'est qu'une vulgaire compile new yorkaise...
Alors pour rattraper le coup, je vous propose une compile avec laquelle l'ambiguïté n'est pas pas possible. Et si tous les groupes ou tous les mecs des groupes ne sont pas SXE (qui sait après tout...), ça ne s'entend pas ni se voit pas car ils en ont épousés tous les codes.
Dessus on trouve quand même de grosses pointures comme
Mouthpiece
,
Turni
ng point
,
Outspoken
ou
Undertow
, et c'est peut être pour ça que la compile est considérée comme un classique. Par qui? Par moi en tous cas! Ca se reconnait aux craquements. Qu'est ce que j'aie pu l'écouter cette compile...
Les autres groupes de la compile ne sont pas ridicules par rapport aux pointures, de toutes façons déja dans
Drift again
on retrouve des mecs de Outspoken (
Against
the wall
également et plus tard
Kill the messenger
...). Et Counter punch sonne comme un classique même s'ils n'ont sorti que 2 45 et qu'ils n'ont pas la renommée des autres groupes de la compile (la preuve, ils n'ont même pas de myspace).
C'est quand même autre chose, non? C'est quand même bien mieux quand les groupes sont réellement straight edge, non?
V/A Words to live by words to die for Ep 91
(6 mp3 en 320kbps + pochette recto/verso + livret 12 pages = 37MB)