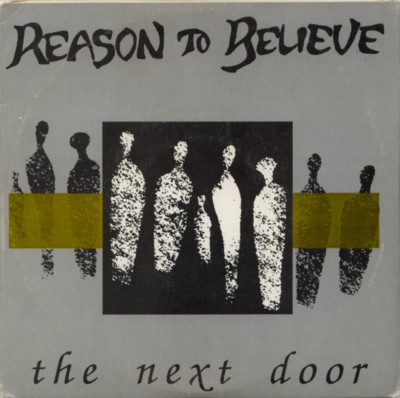 Je me revois encore au pied du chateau de
Murol
où j'étais en train d'essayer d'égayer des vacances plus ou moins forcées. Quand je parle de vacances, j'étais en fait là bas en cure à La bourboule, et c'était bien pire que ce que vous pouvez imaginer.
Après la visite du chateau, j'avais encore quelques heures à tuer alors j'ai attendu dans ma bagnole en fumant des clopes et en écoutant mes dernières K7. Il n'y a rien de tel je trouve que la bagnole pour réellement apprécier de la musique. Ce sont des moments tellement vides quand on est assis derrière son volant, que les tympans absorbent le moindre son comme des éponges. Et toutes les fois que je pars ou plutôt que je partais, je me démerdais pour emmener des k7 avec des nouveautés. Cette fois ci entre autres, j'avais du amener une K7 avec HDQ, Snuff et Reason to believe, et j'étais donc au pied du chateau, je fumais et j'appréciais autant la vue, que le parfum de la nicotine, que ce que je me mettais derrière les oreilles. C'est ce jour là que je me suis rendu compte que j'avais de grosses préférences pour tout ce qui était mélodique. Je me suis réécouté la k7 2 fois et je m'en suis retourné à La bourboule pour mes soins du soir. Je doute de l'efficacité de respirer dans un inhalateur pendant 3/4 d'heure, quand on vient de passer un après midi sur un parking à fumer des clopes, mais bon...
J'avais donc découvert la mélodie par l'intermédiaire de
Reason to believe
, et j'allais pas en rester là! Avec Reason to believe malheureusement, j'allais pas aller très loin puisqu'ils n'ont sorti qu'un seul Lp. Mais par contre, ils ont ensuite joué dans
Sensefield
, et niveau mélodie, c'est encore monté d'un cran.
Ah, Sensefield!! Je me rappelle encore le soir où avec Le Glaud et Gilles, on a décidé sur un coup de tête de monter en belgique aller voir Sensefield, 4 walls falling et Avail en concert. On a roulé toute la nuit, visité des cimetières militaires et on est rentré après le concert. En fait cette musique, elle m'inspire que des histoires de voyage.
Murol, j'y suis retourné plus tard. J'avais dans mes k7 le 2eme Lp de Dugong, chef d'oeuvre absolu de la mélodie du 21e siècle, mais j'y ai découvert surtout que c'est chiant de se faire réveiller à 5 heures du mat par un troupeau de vaches qui entourent ton camion et qu'il y a des filles, plus tu les aimes, plus elles te quittent!
Et ce ep donc... La version que j'aie c'est le 2eme pressage et je l'ai quasiment acheté à sa sortie. Apparemment, ça a été une révélation ce Ep et il est parti comme la ps3 le jour de son lancement. Si vous voulez en entendre plus, vous trouverez
le Lp When reason sleeps
sur JoliCoeur et une demo sur
Old school
.
REASON TO BELIEVE The next door Ep 88
(6 mp3 + pochette recto/verso + insert = 32MB)